INTELLECTUAL PROPERTY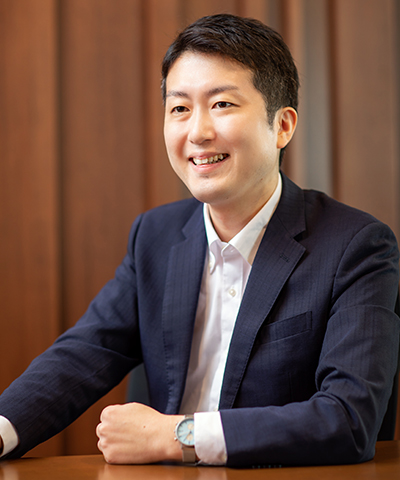 We offer thorough and quick legal services regarding intellectual properties.

We provide comprehensive legal services relating to intellectual properties including licensing and joint R&D. We assist clients with creation of new IPs, stocktaking of IPs, and training IP staff.We respond to IP related disputes from legal and technological sides, relating to patents, trademarks, design rights, copy rights, and the rights under Unfair Competition Prevention Act.
01

IP Prosecution

INTELLECTUAL PROPERTY

In addition to IP registration procedure, we propose strategic approach to create powerful IP rights and the rights that are truly useful to clients' business. With expertise of our lawyers, qualified as chartered patent agent, we can proactively advise on utilizing IP rights that are beneficial to clients' business activities.

02

IP Agreements

INTELLECTUAL PROPERTY

Special care by expert is required for confidentiality agreements, license agreements, joint development agreements, joint application agreements, entrusted development agreements, and other agreements relating to intellectual property.

We fully assist our clients in developing a framework of IP related agreements that are advantageous for their business.

03

Negotiation for IP Agreements

INTELLECTUAL PROPERTY

Contents of IP related agreements could sometimes jeopardize a company's existence. Our lawyers make reasonable efforts to ensure that the clients will not have any adverse effect , by participating in negotiations or/and undertaking negotiations on behalf of them.

04

Protection of Trade Secret

INTELLECTUAL PROPERTY

In order to prevent information leaks by retired employees or unauthorized use of information by counterparties, we provide advice and assistance in connection with employment agreements, agreements with counterparties, and an internal information protection system to protect our clients' important trade secrets.

05

IP Disputes

INTELLECTUAL PROPERTY

If an intellectual property is infringed or is accused of infringement, or in the case of any conflict relating to intellectual property rights, we negotiate on behalf of our client and take necessary legal action. With wide range of knowledge and experiences, we assist our clients in order to achieve a maximum result. We can handle both domestic and international cases.

06

Strategic Utilization of IP

INTELLECTUAL PROPERTY

We provide know-how for utilizing intellectual property rights proactively as a part of business strategy so that our clients can further develop their business by taking advantage of their technology and brand.