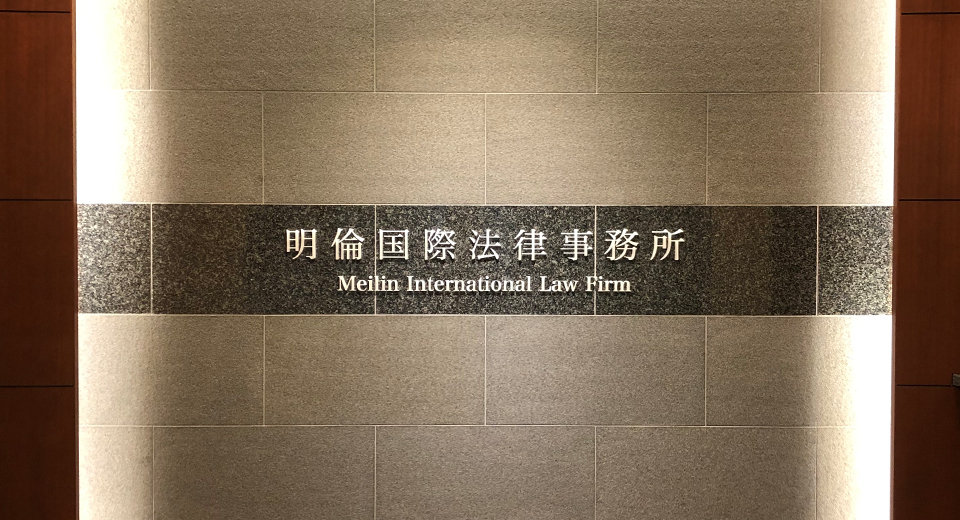 Nationwide presence

With branches in Tokyo and Fukuoka, our legal services can be deployed across the nation.

Highly specialized expertise

Each of our specialty teams focuses in depth on a specific area, allowing us to provide high-quality services. In addition, a number of our lawyers have worked at governmental institutions or at university. Their profound grasp of Japanese legal system enhances our ability to interpret the law effectively and respond proactively, generating beneficial outcomes.

Diverse fields of practice

From general corporate legal affairs and investment-related issues to more exceptional issues, the scope of our legal practice is not only wide but deep. We have extensive expertise in the following areas, among others:

Global business/financial transactions
Planning and implementation of proposals for strategies relating to intellectual property rights
Acquisition of patent rights, utility model rights, design rights, and trademark rights
Creation of license and franchise agreements
Protection of trade secrets and response to leaks
Finance and law
Resolution and countermeasures (preventative corporate practices) for labor disputes and similar issues, from an employer-based standpoint
Countermeasures for labor-union-related issues
IPO (initial public offering) services
Responses to Antimonopoly Act investigations
Domestic and international M&A
IT-related services
Supervision and auditing of Japanese subsidiaries
Responses to corporate scandal, media-related issues
Response to crisis management (i.e., third-party committees, press conferences, etc.)
English and Chinese language services

Prompt and appropriate action

Teams comprising lawyers and staff members are always ready to respond to client requirements with utmost speed and meticulous attention to detail.

Assistance on partnership with Japanese corporations

We are accomplished, multifaceted professionals with extensive experience in M&A, franchise composition, and business collaboration in Japan, and our specialized skills never fail to create additional value. Over time, we have accumulated abundant knowledge of trends and changes involving Japanese corporations as well as their business-related legal affairs, and pay exceptionally close attention to such matters. As a result, we can help foreign companies in identifying the key risk factors and make well-informed decisions during business expansion in Japan.

A reasonable fee system

We use a monthly fixed-rate system up to a certain number of hours, with additional costs based on time charges. Clients can maintain fixed costs at a low level and make payments based solely on the services they utilize.
Our Overseas Offices
We have overseas offices in Shanghai, Hong Kong, Singapore, and Vietnam, and provide comprehensive legal services for business expansion abroad and international transactions in China, ASEAN countries, other areas of Asia, Australia, Europe and the United States. Using our world-wide network, we are able to provide proactive and appropriate services for small and medium sized companies regardless of the type or size of the business involved.
Office Locations
・Fukuoka
・Tokyo
・Shanghai
・Vietnam(Hanoi, Ho Chi Minh)
・Hong Kong
・Singapore
Locations of Our Affiliate Firms
・Taiwan (Taipei)
・China (Beijing , Dalian)
・South Korea (Seoul)
・Philippines (Manila)
・Thailand (Bangkok)
・Myanmar (Yangon)
・Malaysia (Kuala Lumpur)
・Indonesia (Jakarta , Bandung)
・Belarus (Minsk)
・Cambodia (Phnom Penh)
・Sri Lanka (Colombo)
・Bulgaria (Sofia)
・India (Calcutta , Ahmedabad , Mumbai , Delhi , Bangalore)
・Ukraine (Kiev)
・UAE (Dubai)
・Russia (Moscow)
・Romania (Bucharest)
・Denmark (Copenhagen)
・Hungary (Budapest)
・Turkeyy (Istanbul)
・Slovakia (Bratislava)
・Switzerland (Geneva , Zurich)
・Egypt(Cairo)
・Pakistan(Karachi)
・Germany(Frankfurt, Berlin , Munich)
・France (Paris)
・Italy(Rome , Milan)
・Australia (Sydney , Brisbane , Melbourne)
・Netherlands (Amsterdam)
・The United States (Los Angeles , San Francisco, New York)
・United Kingdom (London)
・Guam